Our team
Feel welcome and confident, apart of our underwater family
We are a husband and wife team, and we are both proud to have the highest level of French diving certificates. Also, we are PADI instructors, SDI Course Director and ITW and we are completely bilingual in French and English. We've been trained in the best schools with the best French diving instructors.
We created our diving club with only one goal: to safely help you discover the beautiful and mysterious world that lies within the crystal clear waters of Saint Barth.
By our side, you'll feel welcome and confident, apart of our underwater family, joining us in the joyful spirit of discovery and conviviality for a safe and memorable adventure.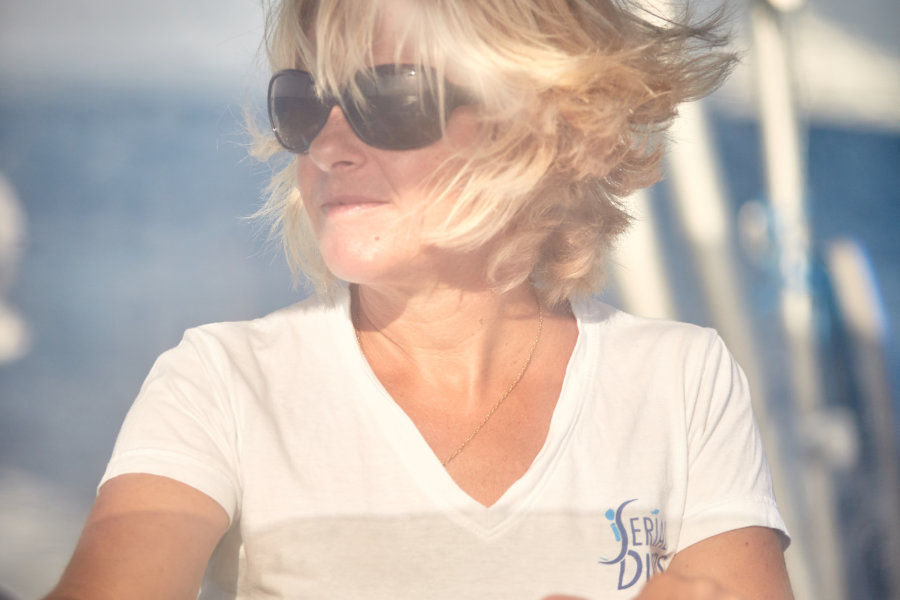 Isabelle
I'm from Corsica so I've always loved the sea and the fish but after seeing "Sharks" at the age of 10, I decided to put my flippers away.
Fortunately I found myself some brand new flippers at 40 years old when I met Emmanuel! He proposed to me under the Elphinstone Arche in the Red Sea. Since then we traveled all around the world together diving in almost every sea on the globe!
Most of my training took place in the Isula Diving Center of Ajaccio and then I didn't hesitated for a second when I had to leave my family for seven months in order to follow the intense training of State Certificate at french sports high school. Then in order to diversify this training and to discover new horizons, I became a PADI instructor and a Course Director SDI, and I'm licensed to initiate you to deep water diving and Nitrox.
Being the mother of two children, believe me… you can trust me with yours. They'll be in good hands.
We decided to change our lives and share our passion and happiness with you, by creating our own diving school. We chose Saint Barth because the weather is always nice, the sea waters are warm and crystalline with a wide variety of fauna and flora… and to top it off… people here are so kind!
If you want to have a once in a life time experience full of memories that will remain with you forever, trust us with your diving holiday or even if you want to switch career and become a diving instructor, why not? You won't regret it.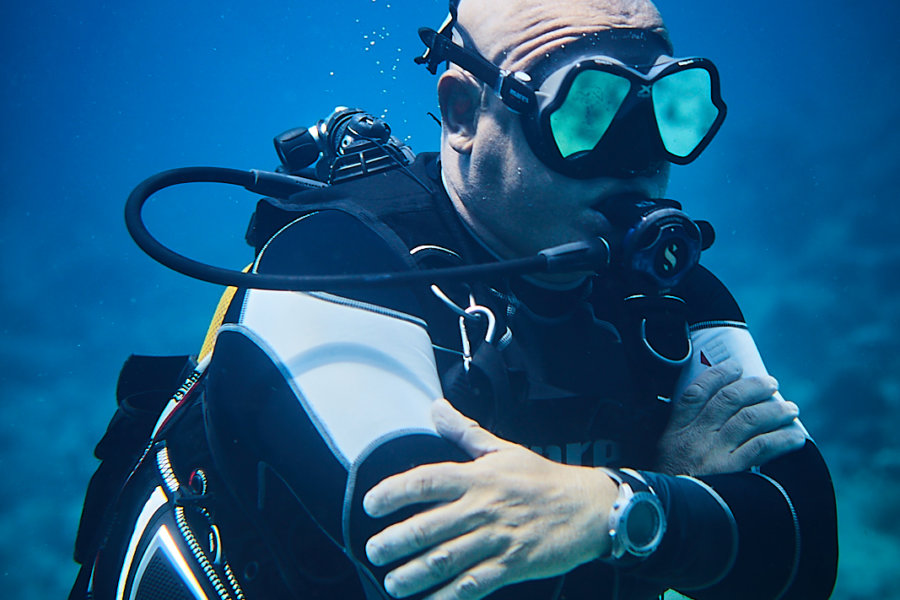 Emmanuel
I've always been in the water, going back as far as I can remember. By the age of seven I was already scuba diving in Lybia hunting grouper with my father. My tiny flippers couldn't compare with the big flippers of the adults.
At the age of twelve, I carried my first tank in the turquoise waters of Guadeloupe. Since then, I never stopped traveling all around the world seeking new discoveries and wonders that lay beneath the sea.
At the time, I had not considered "diving" as a profession. I was studying computer management. In 1992, I had my engineering degree and after a year in the army, I took my first job. Back then, diving was just something I was doing for pleasure as often as my job allowed.
It was only in 2006 that I seriously started to put prospective on what was important in my life. I decided to focus on my number one passion and I even thought it might be possible to succeed in a new way. So I started to build the next chapter of my life, a professional diving project, my goal being that within the next ten years I'll be able to make my dream come true: my own diving school!
Since 2006 I gained experience in the world of diving clubs learning from the "inside" and I learned about the business structure through several seasonal contracts in the Mediterranean Sea.
This "double vision" was interesting in many ways: It allowed me to understand all the issues that could appear in each aspect of owning my own business. It made me aware of the strength and the weakness of each teaching methods.
I left my former life in October 2013 and today I'm ready to help you discover the true meaning of diving in weightlessness! I'll show you how to dive safely. Divers and instructors are both welcome. If you are seeking discoveries in a new way or if you just feel like experimenting a modern way of diving do not hesitate… Come to see us!
Today, with my French State Certificate Second Degree, Master Instructor of Guadeloupe, Instructor Trainer SDI/TDI and MSDT PADI, not only am I licensed to train divers but also instructors. This demonstrates seriousness and quality for your future diving holiday in Saint Barth. Moreover, I am the only person in this island with such a high level of qualification.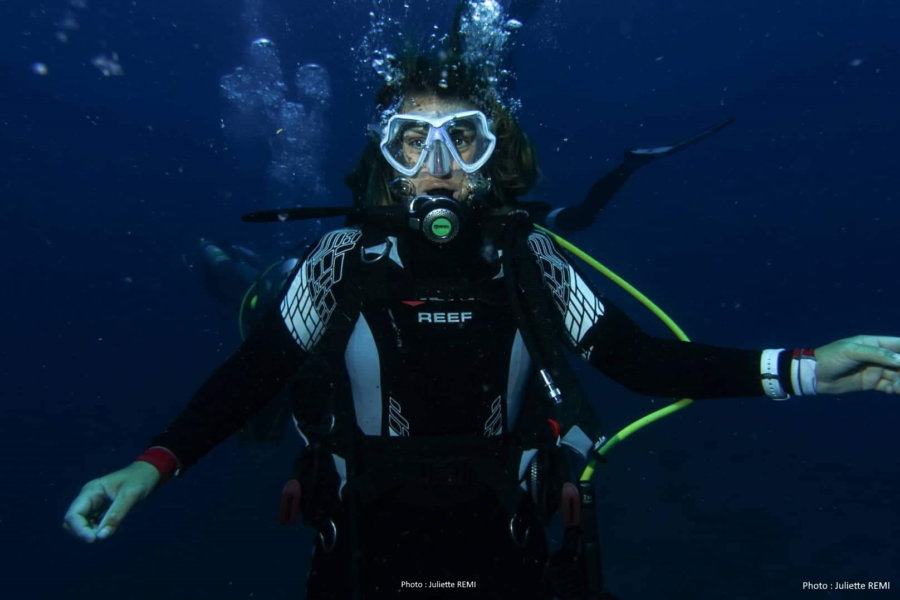 Jessica
As far as I can remember I have always been in water, thanks to my summers spent in Corsica with my maternal family. It is not a shocker to find me 30 years along the way on an island.
Following a slightly unconvincing first intro dive at age 9, I am told that I will never be able to scuba dive for medical reasons. I would have never imagined becoming a scuba diving instructor one day, nevertheless…
In 2017, following a need to overturn my life after 10 years in Strasbourg, I accept Isabelle and Manu's offer to come and spend the summer to help them daily in their new shop. With my suitcase in one hand and the cat carrier in the other I arrive in June 2017. Surface security, boat cleaning, administrative help, I have done it all!
Actually not all, at this point I am still reminiscing my childhood intro dive and being underwater is a big NO…
I start to complete my level 1 to make Isabelle, my mom, happy and finally see by myself why the clients are so elated when they come back from a dive.
Hurricane Irma sealed my desire to stay and keep going alongside St Barts' inhabitants that are so united facing adversity.
Levels come one after another, every time I am ready to go further there are other divers ready to take on this level. That is how I find myself among the Dive guide FFESSM promotion of 2019 and after that the Monitorat Fédéral 1er Degré.
Today I am DEJEPS and SDI Instructor and I am ready to transmit my love of biodiversity with kindness and adaptivity to each profile.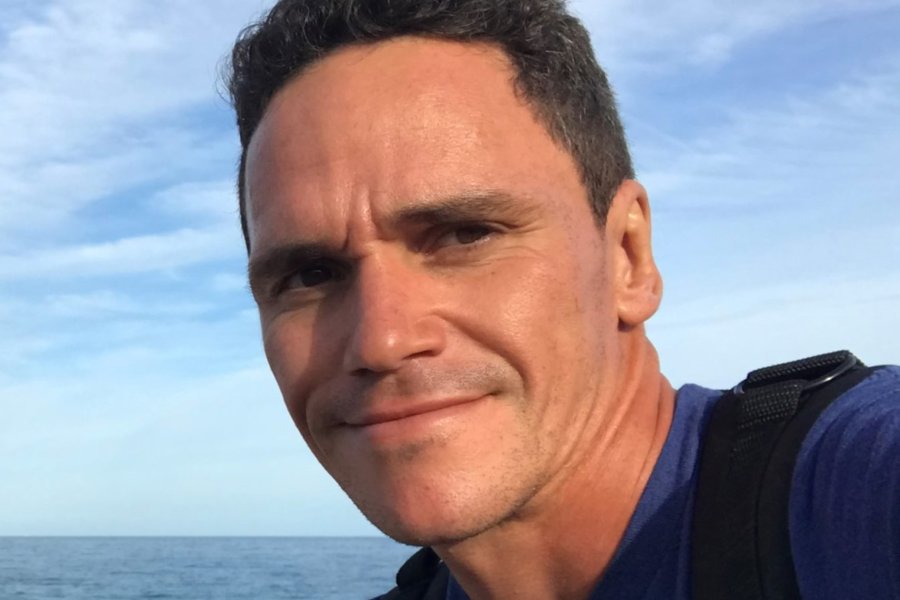 Renaud
Your instructor to introduce you to freediving or to help you progress
PADI and SDI OWSI, DEJEPS E4, AIDA Instructor
I arrived in 2007 on the island, I first worked in luxury hotels, where I perfected my sense of detail.
Passionate about diving since my first dive at the age of 10, I took advantage of my arrival on Saint Barthelemy to pass all my levels, until becoming a diving instructor.
Sporty, in love with nature and simplicity, I took advantage of a long stay in the south of France to perfect my apnea skills and become an AIDA instructor. I like very much the symbiosis with water that this discipline offers, it is for me a nice complement with scuba diving. It is also a way to progress in other sports, to work on your mental state and to relax.
I would be delighted to accompany you to make bubbles or to discover the universe of the Big Blue…and why not both!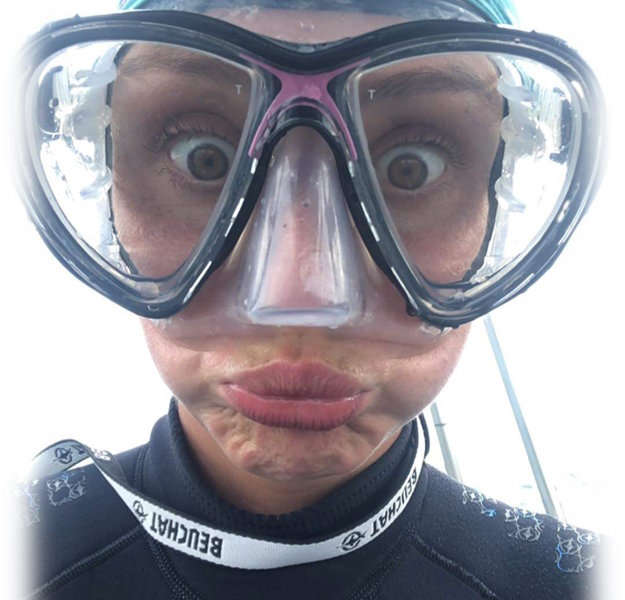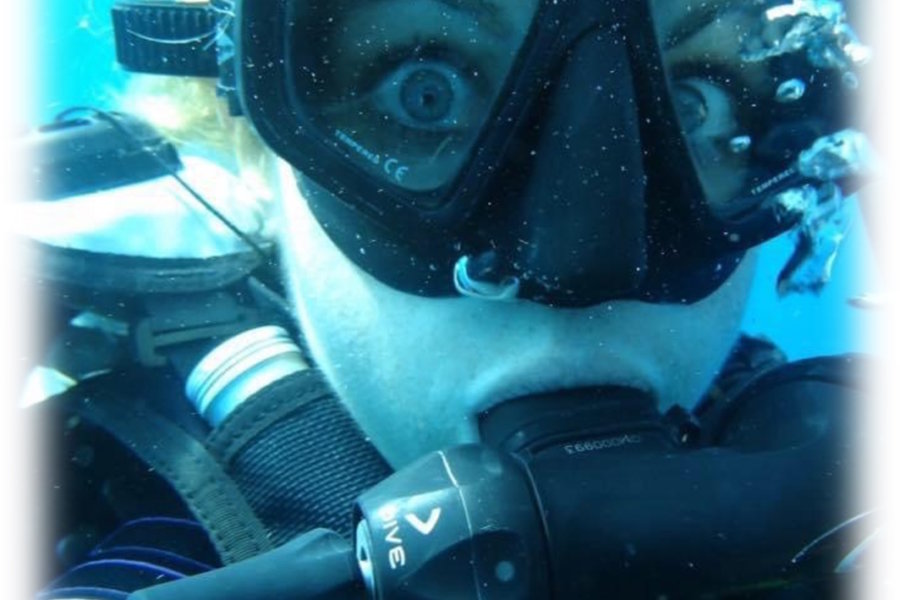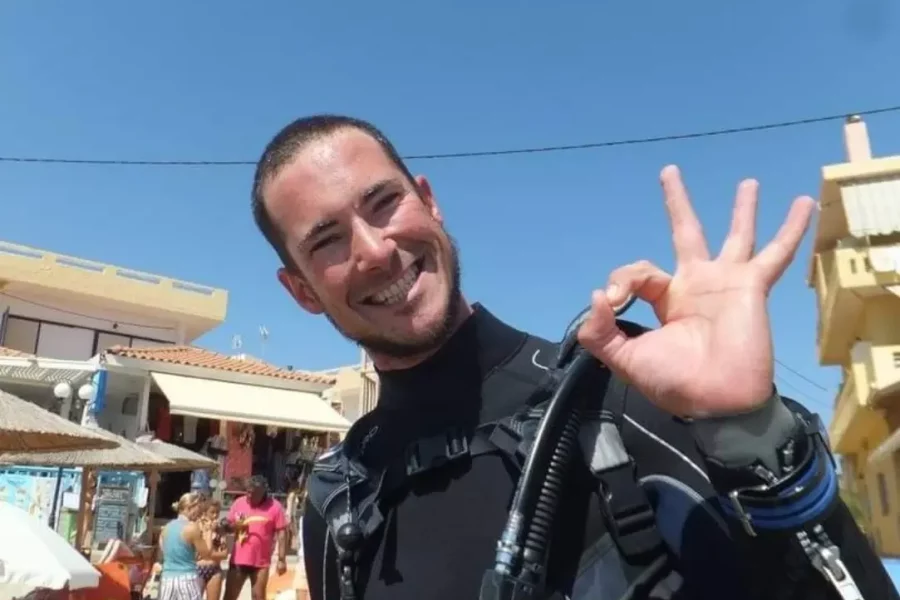 Emmanuel
It was 10 years ago this year that I discovered diving as a hobby, and the desire to make it my profession immediately took hold!
Originally from the Paris region, I've been lucky enough to be familiar with the Breton sea spray since the age of 6, when I discovered sailing aboard the eternal "Optimistes" in the Côtes d'Armor, mussel fishing and finning with my family!
After a degree in purchasing and logistics and a less than enthusiastic start to my career in the Paris suburbs, I decided to indulge my passion for travel in 2013, starting with a walk to Santiago de Compostela…
10 years later, having travelled and dived in Thailand, Australia, various parts of the Mediterranean, the Gulf of Morbihan, Honduras, the Canary Islands, the Seychelles and other oceans, I'm a PADI instructor and DEJEPS state graduate, and I'm delighted to share my passion with all divers, in keeping with our motto: Safety and Pleasure above all!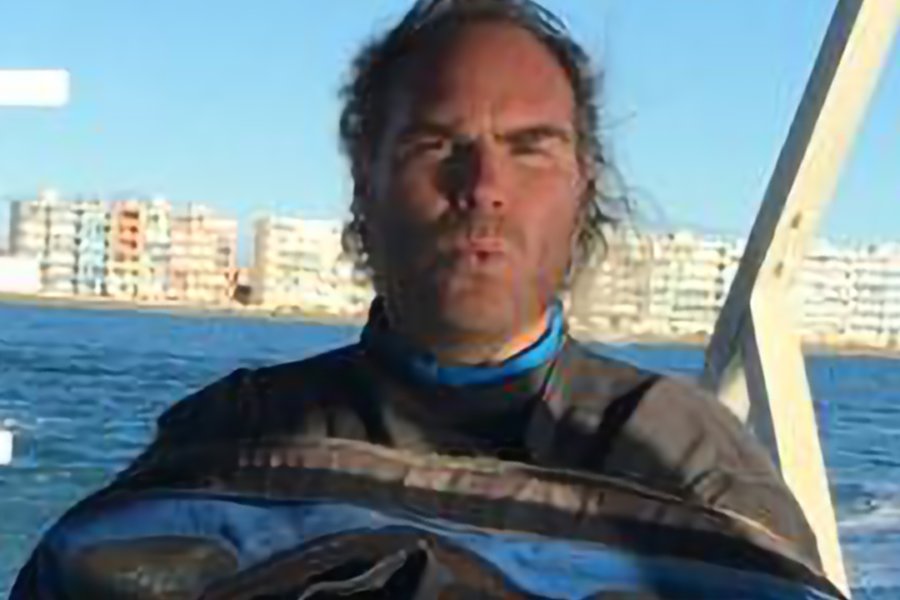 Laurent
Born in Sète in the Hérault region of France, I've spent most of my free time by the sea.
However, from my first immersion at the age of 12 to my Level 1, a lot of time has passed. The advantage of living by the sea is that I've been able to dive for years, winter and summer alike, supervised by family and friends. Once I had passed Level 1, Levels 2 and 3 followed logically.
In 2017, I passed my federal monitorat, which enabled me to supervise and teach in a number of associations.
The discovery of the professional world two years earlier, during my preparation, made me think about a career change and a move towards the Dejeps, in order to become manager of a center in southern Corsica.
My years in management have taken me all over the south of France, from Cerbère to Nice, as well as Corsica.
With a desire to discover new places, I decided to leave Corsica for a more exotic destination.
I look forward to sharing some of my dives with you.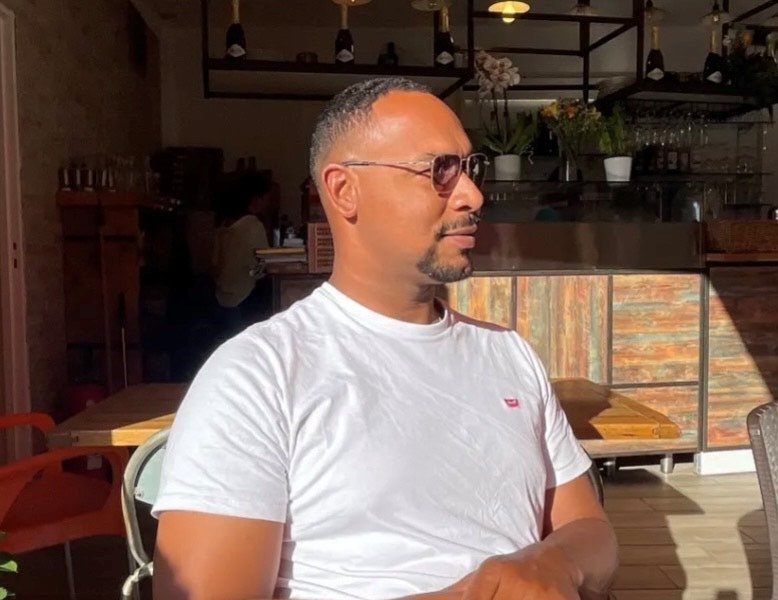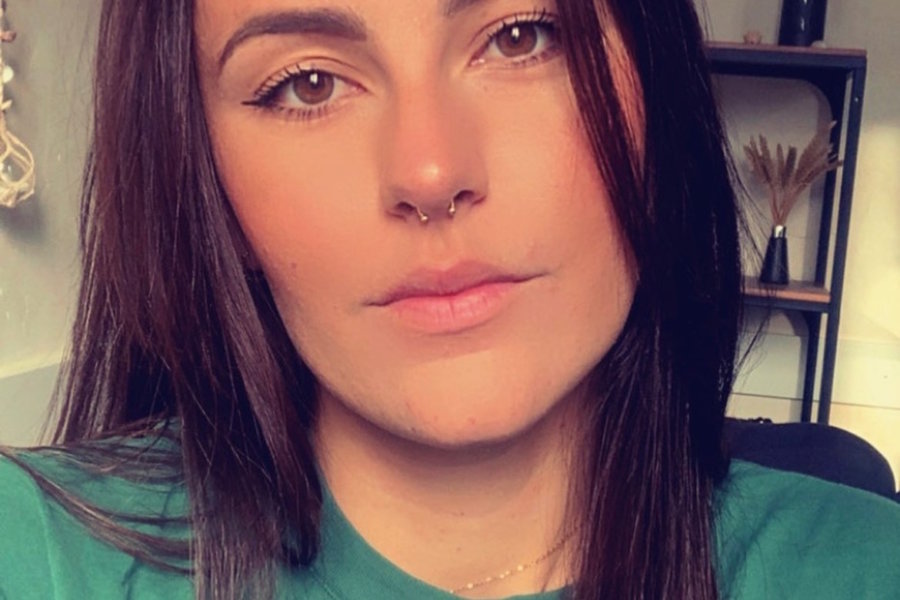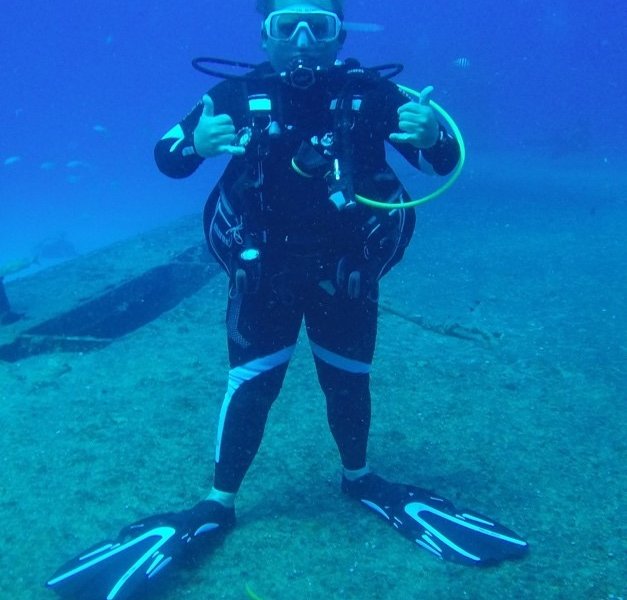 David
Being native from the island, I have always lived close to the sea. Fishing and spearfishing are part of my hobbies since a very young age.
Since there are no high-school I had to leave turquoise water of st Barts to continue my education in France.
I came back on my island in 2004 to start my profesionnal life as a cook.
I had my first breath in a regulator ten years ago during an intro dive. I kept scuba diving as a side hobby.
I kept following new training in recreational diving, getting new experiences in the Caribbean, French Polynesia, Canada. A need for a change of life to follow my passion was emerging.
In 2019 I pass my Dive Guide qualification and a few month later my Instructor 1st degree.
Early 2020 I entered the formation to become state licenced at the CREPS d'Antibes and get the Diplôme d'État.
As a wish of diversification I am also a SDI Instructor and a PADI Dive Master.
With a great deal of knowledge on St Barts seabed, I will be able to have you discover or rediscover its richness and its beauty, or initiate you for your first bubble and train you to become a scuba diver.
See you soon.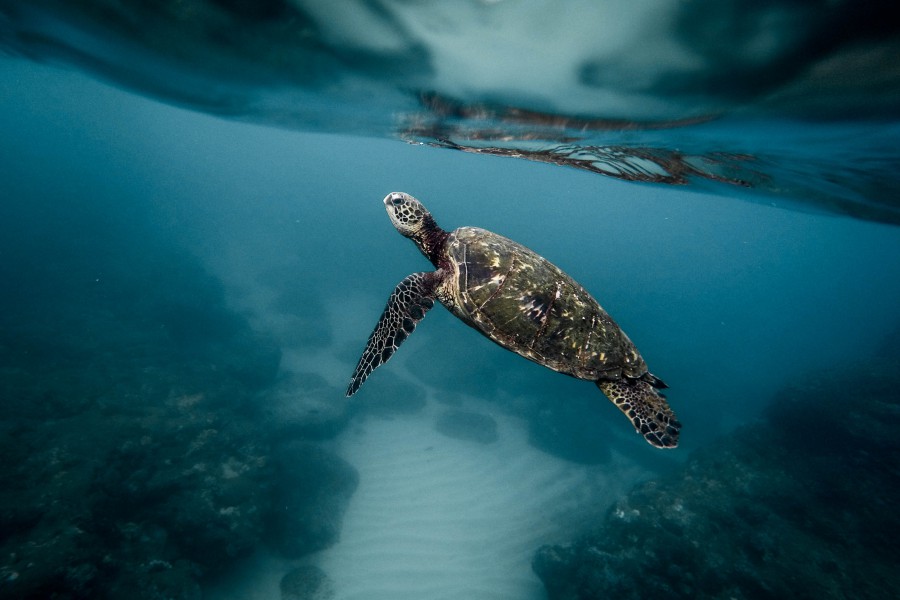 SERIAL DIVERS : Isabelle & Emmanuel
Quai de la Collectivité, Gustavia,
97133 St Barthélemy
+590 (0) 690 516 786
contact@serialdivers.com