Our team
Feel welcome and confident, apart of our underwater family
We are a husband and wife team, and we are both proud to have the highest level of French diving certificates. Also, we are PADI instructors and we are completely bilingual in French and English. We've been trained in the best schools with the best French diving instructors
We created our diving club with only one goal: to safely help you discover the beautiful and mysterious world that lies within the crystal clear waters of Saint Barth.
By our side, you'll feel welcome and confident, apart of our underwater family, joining us in the joyful spirit of discovery and conviviality for a safe and memorable adventure.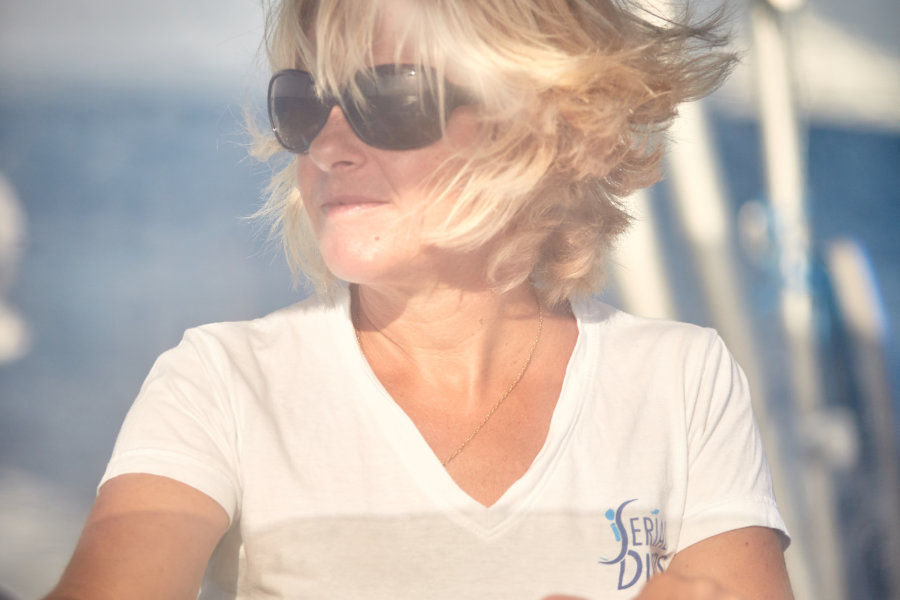 Isabelle
I'm from Corsica so I've always loved the sea and the fish but after seeing "Sharks" at the age of 10, I decided to put my flippers away.
Fortunately I found myself some brand new flippers at 40 years old when I met Emmanuel! He proposed to me under the Elphinstone Arche in the Red Sea. Since then we traveled all around the world together diving in almost every sea on the globe!
Most of my training took place in the Isula Diving Center of Ajaccio and then I didn't hesitated for a second when I had to leave my family for seven months in order to follow the intense training of State Certificate at french sports high school. Then in order to diversify this training and to discover new horizons, I became a PADI instructor, and I'm licensed to initiate you to deep water diving and Nitrox.
Being the mother of two children, believe me… you can trust me with yours. They'll be in good hands.
We decided to change our lives and share our passion and happiness with you, by creating our own diving school. We chose Saint Barth because the weather is always nice, the sea waters are warm and crystalline with a wide variety of fauna and flora… and to top it off… people here are so kind!
If you want to have a once in a life time experience full of memories that will remain with you forever, trust us with your diving holiday or even if you want to switch career and become a diving instructor, why not? You won't regret it.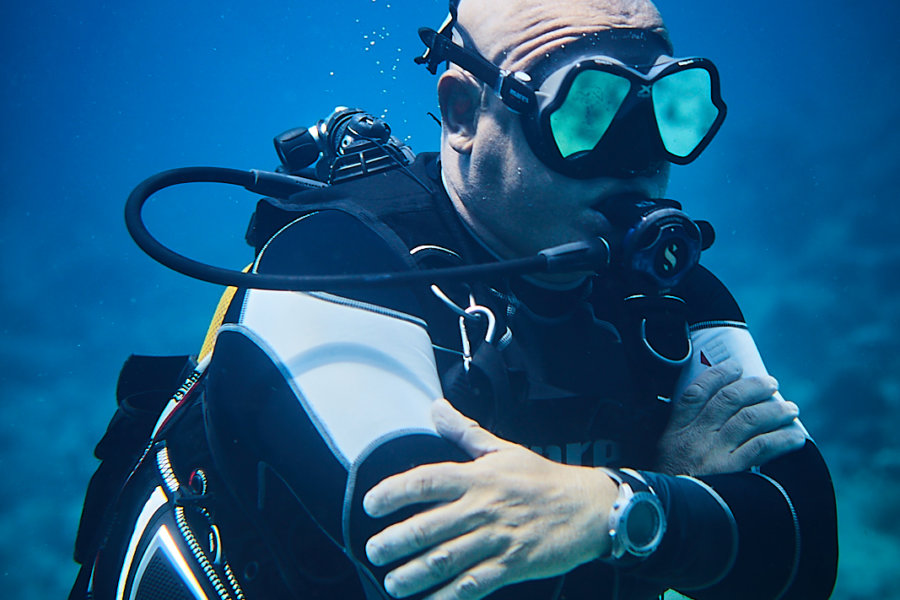 Emmanuel
I've always been in the water, going back as far as I can remember. By the age of seven I was already scuba diving in Lybia hunting grouper with my father. My tiny flippers couldn't compare with the big flippers of the adults.
At the age of twelve, I carried my first tank in the turquoise waters of Guadeloupe. Since then, I never stopped traveling all around the world seeking new discoveries and wonders that lay beneath the sea.
At the time, I had not considered "diving" as a profession. I was studying computer management. In 1992, I had my engineering degree and after a year in the army, I took my first job. Back then, diving was just something I was doing for pleasure as often as my job allowed.
It was only in 2006 that I seriously started to put prospective on what was important in my life. I decided to focus on my number one passion and I even thought it might be possible to succeed in a new way. So I started to build the next chapter of my life, a professional diving project, my goal being that within the next ten years I'll be able to make my dream come true: my own diving school!
Since 2006 I gained experience in the world of diving clubs learning from the "inside" and I learned about the business structure through several seasonal contracts in the Mediterranean Sea.
This "double vision" was interesting in many ways: It allowed me to understand all the issues that could appear in each aspect of owning my own business. It made me aware of the strength and the weakness of each teaching methods.
I left my former life in October 2013 and today I'm ready to help you discover the true meaning of diving in weightlessness! I'll show you how to dive safely. Divers and instructors are both welcome. If you are seeking discoveries in a new way or if you just feel like experimenting a modern way of diving do not hesitate… Come to see us!
Today, with my French State Certificate Second Degree, Master Instructor of Guadeloupe and MSDT PADI, not only am I licensed to train divers but also instructors. This demonstrates seriousness and quality for your future diving holiday in Saint Barth. Moreover, I am the only person in this island with such a high level of qualification.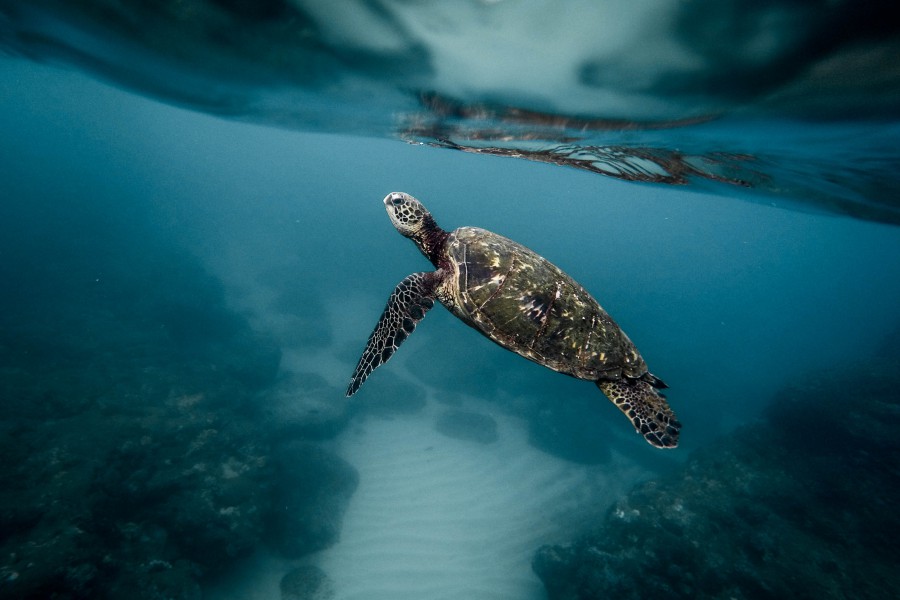 SERIAL DIVERS : Isabelle & Emmanuel
Quai de la Collectivité, Gustavia,
97133 St Barthélemy
+590 (0) 690 516 786
contact@serialdivers.com