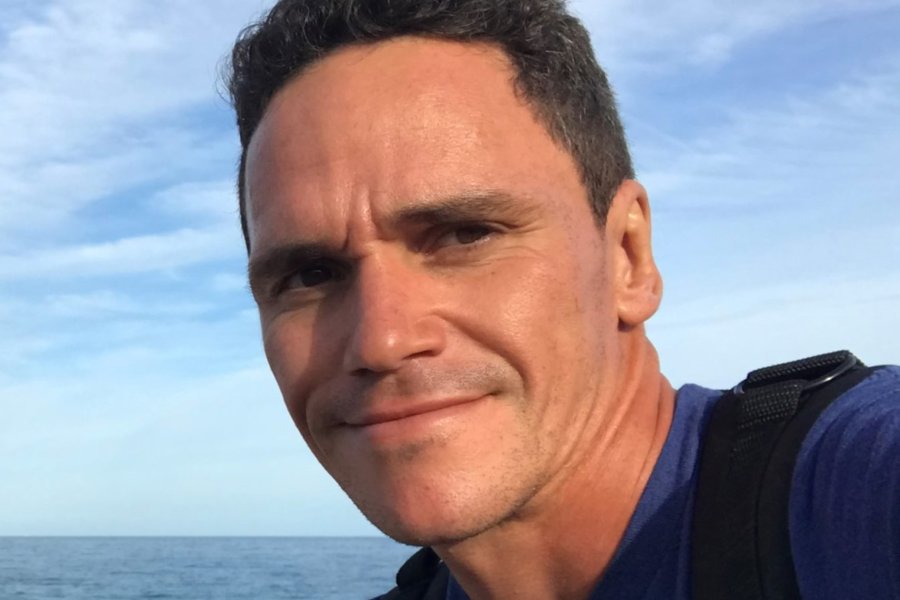 Renaud
Your instructor to introduce you to freediving or to help you progress
PADI and SDI OWSI, DEJEPS E4, AIDA Instructor
I arrived in 2007 on the island, I first worked in luxury hotels, where I perfected my sense of detail.
Passionate about diving since my first dive at the age of 10, I took advantage of my arrival on Saint Barthelemy to pass all my levels, until becoming a diving instructor.
Sporty, in love with nature and simplicity, I took advantage of a long stay in the south of France to perfect my apnea skills and become an AIDA instructor. I like very much the symbiosis with water that this discipline offers, it is for me a nice complement with scuba diving. It is also a way to progress in other sports, to work on your mental state and to relax.
I would be delighted to accompany you to make bubbles or to discover the universe of the Big Blue…and why not both!
OUR OFFER
1 – Training
You have a "justifiable" Apnea experience : a training course with us or a certification : AIDA, FFESSM, SSI, PADI…
Come and practice with us and take advantage of our material and human resources at your disposal: constant or variable weight workshop, free immersion…
Exploration on natural sites.
2 – Half day initiation / Try freedive 3h
You are at ease in the aquatic environment or you already practice apnea in a self-taught way?
Come and discover the verticality and unique sensations.
Surrounded by professionals, you will assimilate techniques for a healthy and comfortable practice, in complete safety.
All equipment is included.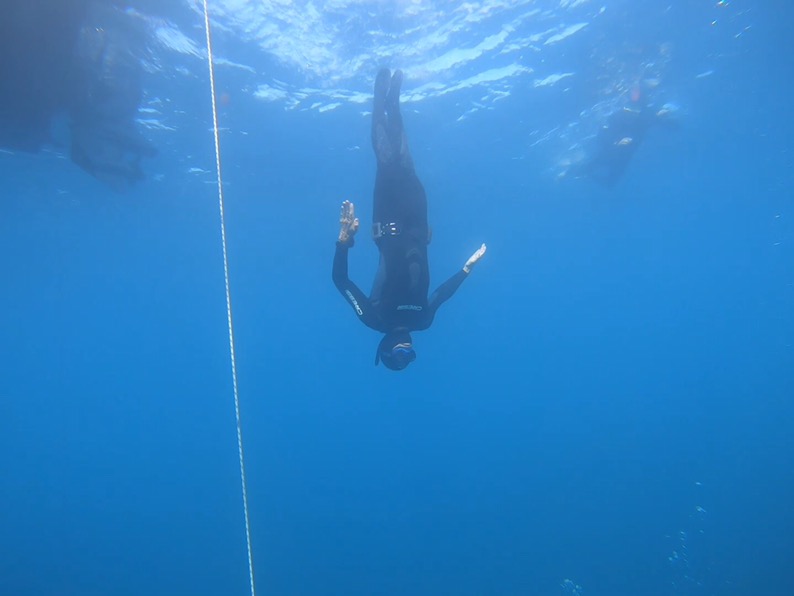 3 – Initiation day (Level 1 AIDA *) / Try freedive
A day open to all, whatever your level.
Come and become aware of your breath, relax and discover the well-being provided by freediving!
In addition to some theoretical notions, you will work on your ease by perfecting your preparation, your swimming and vertical immersion techniques.
Finally for a healthy and appropriate practice we will address other topics such as equipment and various notions and techniques of safety.
½ day dry work + beach: ventilation/relaxation, application on the beach: statics, safety, appropriate behavior.
½ day at sea: verticality, freediving disciplines at sea, compensation.
4. Level 2 Aida**
This program allows you to acquire the knowledge and skills necessary to practice freediving safely, with a team member, in the natural environment, to a depth of 20 meters.
5. Level 3 Aida***
The AIDA 3-Star Diver rating is an advanced version of the AIDA 2-Star Diver rating and allows the diver to progress in performance if desired.
You may also supervise other less experienced divers in conjunction with a qualified instructor.
Upon completion of the AIDA 3 Star Diver course, you will be able to dive between 24 and 30 meters.
Come and learn, train and exceed your limits with SERIAL DIVERS.