Scuba diving with underwater scooter DPV (Diver Propulsion Vehicle) is an adventurous activity that has a lot of advantages. We can explore more places moving faster and farther wasting less energy and air. Even those dive sites that we have already been to will seem new to us as we exceed usual distances. Once tried diving with scooter you would always prefer this kind of scuba diving.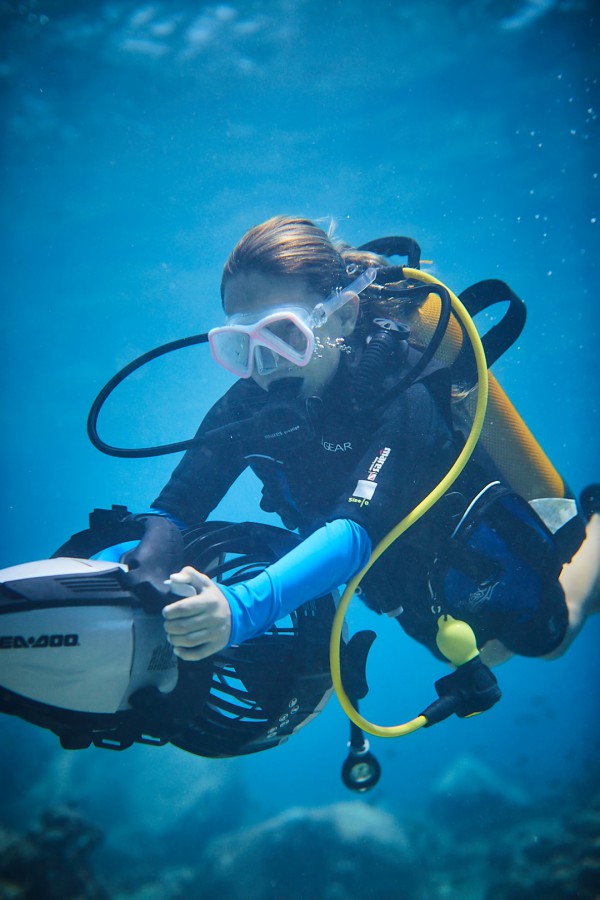 How to start ?
Diving with DPV requires certain skills and experience. First of all, the diver has to be certified (at least OWD title), feel free and self-confident underwater, control the neutral buoyancy and perform emergency procedures easily. Meeting these requirements the diver can start the training and learn safety standards and emergency procedures of scuba diving with scooter.
Saint Barts is a great place to dive with underwater scooter DPV. With a scooter we explore three times bigger space then in normal diving. We go much farther and find the places that nobody has seen yet. These virgin places are always full of marine animals that will make your dives even more exciting.
To start your experience in diving with scooter you can do a try dive or enroll directly on a course that is more recommended as you learn and practice varied skills and become a licensed DPV diver.
Requirements
Minimum age 18, 15 with parental consent
Open Water Diver certificate (junior or adult)
Do at least one refresh dive with us if your last dive is more than 6 months ago
To enroll on the course DPV Diver (Diver Propulsion Vehicle) it's required to have at least 20 logged dives or to do a Scuba Review program during which we refresh and practice basic diving skills.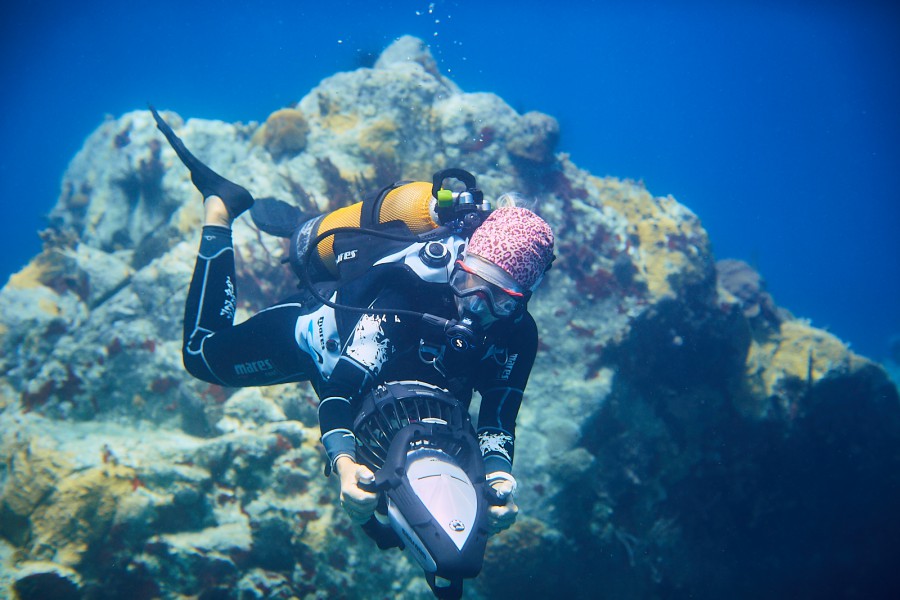 Course
The SDI course DPV Diver serve to teach you the knowledge and skills of recreational diving with scooter: how to plan the depth and duration of a safe dive, how to recognize and respond to danger, how to handle the scooter. Here is the list of basic skills and knowledge to learn about diving with scooter.
service of scooter
construction, maintenance and adjustment
gear configuration for DPV
emergency procedures (sharing air, towing, broken DPV)
maintaining proper buoyancy and trim
turning, braking
storing a scooter
The courses in our diving center are always conducted in small groups or individually in French or English language. The instructors to do the course have SDI DPV Diver specialty title.
In the end of the course you get an international license that allows you to rent and dive with scooters.
Try it, love it and you will become a DPV addict...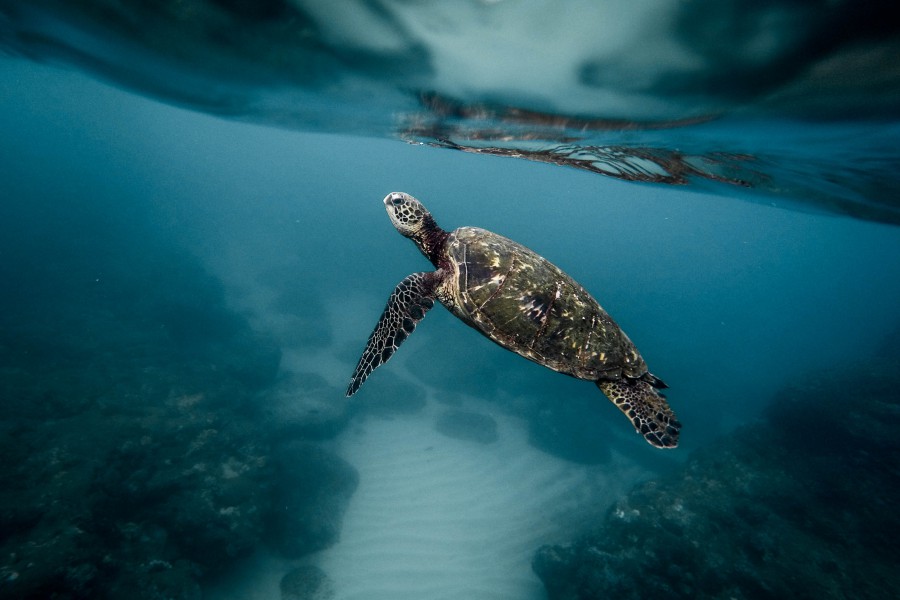 SERIAL DIVERS : Isabelle & Emmanuel
Quai de la Collectivité, Gustavia,
97133 St Barthélemy
+590 (0) 690 516 786
contact@serialdivers.com